We often hear writers talk about researching something for hours, maybe even days, just so one character can say one, off-hand comment naturally, like an expert. And trust me, that is a true thing. If you're a writer and haven't had to do that yet, just wait.
When I was writing the last book in my apocalyptic trilogy, I was lucky enough to be Twitter friendly with a cool scientist chick who I messaged to ask a few science questions and she was kind enough to loop me into a group email with other scientists to were willing to answer my laundry list of Science-For-Dummies questions (and subsequent follow ups because, I was definitely an English major) so I could figure out the cure for the plague in my story.
But that's what a dedicated writer should do. Whatever it takes to make the non-fiction in the book as correct as possible. Readers who are familiar with subject matters know when a writer screws up and gets something wrong. There's nothing worse that being absorbed by a book or other media only to have the creators get something obviously wrong to throw you out of the magical fiction trance.
There's an art to naturally threading references into your narration so the reader becomes familiar with the characters' vocation, expertise, etc.
For myself, I'm doing something new for a potential character. I have this creature in my head. She's interesting and intriguing. She has magic and skills. I'm trying to get to know her so I can get her to tell me her story so I can write it down. I see her, walking in her boning and brocade and frock. But I also hear the tap of her cane on the cobbles. And I can see her using that cane for more than support.
I always say the two most impressive things a writer can do well is to write something scary or something funny. But, if I'm honest, another incredibly difficult thing to write well is fight scenes. They can be so boring. Almost like reading a complicated, dry math problem.
Which is why I've always, when I could, actually acted out my fight scenes. I'm incredibly lucky that my husband is a weapons expert and self-defense instructor. So I can go to him and ask if something is realistic. If a particular wound would be fatal or not. And for him to let me act out a fight scene on him. That way, when I go to write the scene, I can describe it in more than just fists and blows. I can describe the whirlwind feeling, the false sense of time, the confusion. There's always more to physicality than you realize.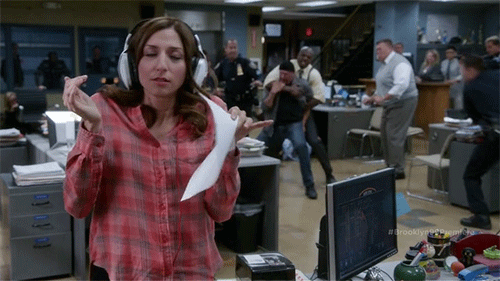 So I'm going back to that well and I'm going to be taking cane fighting lessons from him. We'll no doubt add in sword and dagger and some other fun things, but I'm really looking forward to learning this almost-lost art. Even just talking about it unlocked some ideas in my head about this new, possible story.
Writing research, real, dedicated research is so important to creating a rich, detailed world for you and your readers. It's a another way to refill your well when you think you've run out of ideas. I know my well has run dry and I've had difficulty thinking of something new and fresh to write, so if you've found yourself in the same boat, it may be time to start researching, learning something new–you never know what it may trigger for you.