The other week, I came across this article: It's OK to be horny for the villain by Lena Barkin. And I am fucking here for it. She talks about the love so many of us female presenting people have for our Lokis, Jareths, Draculas, and more damaged, beautiful villains and the hate and derision we female presenting people get for that love.
I fucking love villains. I have loved them since I first fell in love with the Goblin King when I was a wee tot.
I love a good anti-hero (hello Jessica Jones). And I know that we've all been teased and even shamed into being quiet about our love. But you know what? No.
In the article Barkin says, "Fans of complex and morally ambiguous characters are often a sign of a classic work in the making." Complex and morally ambiguous characters, do you know what I think of when I hear that? Fully formed. Four dimensional. Real.
The article focuses a lot on young women and queer folk and how we're viewed and treated for what we like. Young women and queer folk are, themselves, complex and more in tuned with emotions and pain and scars–both physical and emotional. Often, when we hate someone, it's because they show us a mirror, but I think the same can be true when we love someone damaged and dangerous. How many of us are damaged and therefore dangerous? Can you see your pain and anger in the face of your favorite villain? Can you hear the same song you heart sings in their voice when they launch into their world-domination soliloquy?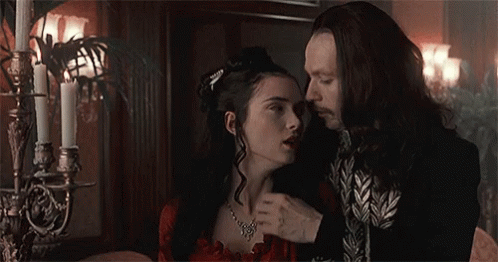 It's fine to love Captain America or to root for the genuine Good Guy in the story. After all, we need Good Guys in the world and Cap is genuinely a good guy, not a monster in sheep's clothing. We want people like them to exist because we are so often let down by that guy in real life. So often they're actually judgmental, controlling, or just a goddamn let down. So often That Guy is just wearing a mask and when it slips, we're disappointed at best, devastated and hurt at worst.
But a villain in a story? He's honest about who he is once you know who he is. Maybe he's trying to be better, but he doesn't hide his backstory, he doesn't promise you forever, and he doesn't judge you for your demons. If anything, Dracula embraces them, Loki revels in them, Jareth grants those wishes without judgement. Maybe we all love the villain because he can love the darkest parts of us and doesn't make us shove them down into a box we keep locked in the darkest corner of our hearts. We get to be complex and morally ambiguous. Hell, we get to be fucking human, unashamedly, unabashedly, completely whole with the villain.
And I don't know about you, but that doesn't sound wholly toxic and unhealthy to me. Sure, we can debate about trying to be better people, but how can we be better people if we can't love all of ourselves first? How can we accept others if we don't accept ourselves? Villains are often looking for their own happy ending, just like the good guys, they're just also dragging a tragic backstory along with them, trying to heal from it, while being judged and punished for it.
Sound a little familiar?
I love a villain. I love writing them. I just wrote a book and the MC is probably more villain than hero and it was refreshing to have that freedom and write from her perspective. It was fun to write her love interest who was even more broken than she. They accept each other and want to rule the kingdom together.
So I say it's okay to love the villain too. Love that complex, morally ambiguous character and do it proudly.