When I was growing up, my town had a magnificent public library. Downstairs was the children's section. It encompassed everything from board books to chapter books. Many of my favorites, like Susan Cooper, Lloyd Alexander, and Madeleine L'Engle, were relegated to this section, because of the age of the characters or the perceived audience for the content. We'd now probably call this Middle Grade, but I selected books from these shelves well into high school, because the stories rocked and the writing was epic. Upstairs, they had a small but dedicated Young Adult section, featuring the likes of Tamora Pierce, Vivian Vande Velde, and Jane Yolen. I spent a lot of time here, and read so many amazing stories. But the selection was frankly a little sparse. Which meant that eventually, I wandered into the wide, weird world of Adult. Which in my library, at least, meant everything else. 
The thing was, there was no road map out there in everything else. I read dry classics that had zero kissing, let alone anything spicier. I found graphic novel series that triggered existential crises (Neil Gaiman's Sandman series, in case you're looking for a spectacular mind-cuss). I stumbled upon novels with way more adult themes than I was looking for (thanks for the mental scarring, Mists of Avalon.) The point is, once you pass Young Adult, there's very little in the way of guidance as far as content goes.
That was the late 90s/early 2000s, but the problem I ran into as a young teen still remains. Although some have made a concerted effort to add a new category to the ones we're already familiar with, New Adult–or NA–fiction has failed to achieve lift-off. And I think that's a shame.
For those of you not in the know, "New Adult" was coined in 2009 when St. Martin's Press held a writing contest calling for "fiction similar to YA that can be published and marketed as adult—sort of an 'older YA' or 'new adult." Since then, the genre has faced criticism and push-back. Some claim it's nothing more than "smutty YA," while many booksellers believe it's nothing more than a marketing farce. Some publishers will throw your manuscript right out the window if you frame it as NA, while others look for books in the genre but want to either age them up or down to fit into YA or Adult.
Look—I write YA. I read YA. I love YA, and always will. But there really is an odd little liminal zone between YA and Adult, both for readers and authors. I grew up on YA and will read it until the day I die, but I'm also a 33 year old woman who occasionally likes a little spice in her books, if you catch my drift. As an author, I also struggle with the bounds of YA—sometimes I wish I could age my characters beyond their teen years and give them bigger responsibilities and bigger problems without automatically pushing my book into the Adult genres.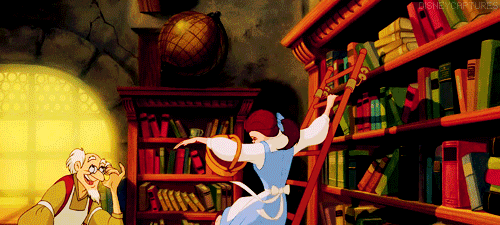 And the weird thing is, New Adult does exist, whether the label officially does or not. There have been a mess of books out in the past few years that I would personally class as NA. Anything written by Sarah J. Maas seems to fall in the category, but one of her series is shelved in YA and the other is shelved in Adult despite both having similar themes and content. Shelby Mahurin's Serpent & Dove series seems a perfect fit, but is billed as upper YA, whatever that means. Jennifer L. Armentrout's runaway hit From Blood and Ash is billed as Adult, but with a late-teen protagonist, plenty of coming-of-age themes, and a lot of ahem hands on action, it seems pretty much made for NA. Basically, there are plenty of people reading and clamoring for books featuring the originality, quality world-building, and well-drawn characters we've come to expect from modern YA, but with more mature themes, characters, and yes, a little spice. 
So whether it's named or not, New Adult exists. We may all be more familiar with the traditional categories of Children's, Middle Grade, Young Adult, and Adult. But those categories are all pretty arbitrary themselves. So why not make space for a new category? Come on, publishing industry! This isn't just some fad that's going to disappear. We want New Adult, and we want it now! (At least, I do.)
Do you read "New Adult" books? Or do you prefer the genres as they stand? Any thoughts welcome in the comment section below!