I know we've been a little hit and miss around here, but the end of the year, shorter days, holidays, life, and deadlines all suddenly converge and things fall through the cracks. I honestly totally forgot my day on the blog earlier this month, not gonna lie about it, I'm human. I also emailed the other Scribes to ask who missed their day when, whoop! I realized it was me!
So, apologies, dear readers. Never think I don't love and appreciate you all, because I do.
I know this is supposed to be a writing blog, but honestly, I'm still working on that same book I've been posting about and, as I'm usually wont to do it leading up to the winter holidays, I've taken a break and plan to jump back to it in January. So I don't have much to add to that for now.
I thought I'd write something that was a little more holiday-themed for you all this week. And it's kinda related to writing. Sorta. Okay maybe it's more about storytelling?
Anywho. Since it is the winter holiday season, I thought I'd lighten the mood and tell you my favorite, yearly must watch movies of the season. Maybe you've watched them too, maybe I'll give you some fun new-to-you movies to check out!
First up, easily one of the funniest movies, IMHO, because of all the quick one-liners: Arthur Christmas.
Not everyone is on board for a kids animated movie, but with a cast that includes Bill Nighy as Grand-Santa, I promise, this is not just for kids. I watch it every year and it cracks me up every time. It's the classic tale of every single person counts, no one should be left out.
Second up is The Holiday. I know, probably a very basic-witch pick, but damnit, Nancy Meyers knows what she's doing. I actually love that most of the story and script has held up (like, we all enjoy Love Actually, but imagine how different quite a few of those stories would be if written today).
Yes, it's a rom-com, yes, it's about two women finding love, but it's also about them finding themselves and cutting out toxic relationships and deserving to be happy.
Also, it's set at Christmas, but it isn't actually about Christmas. It's about their lovely holidays.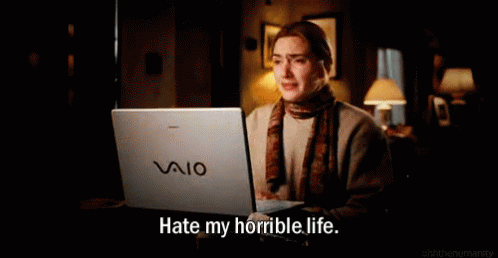 If you know me, you know I love a good scary movie. I'm not down for slasher, bloody, gore-fest movies, but tense, paranormal, edge of your seat creepiness is my jam, throw in some fantasy flavoring and I will watch that movie! My next favorite ticks all these boxes. Krampus.
This is not a feel-good movie. This is not a family movie (unless everyone is old/mature enough for it) but it is about a family. It's very much if the Griswolds all admitted they hated each other and then a demigod showed up to punish and reward all of them for their faults.
There is a lot–a lot–of lore around Krampus and I have studied as much as I can. I don't view Krampus the way Christian's have portrayed him–much like they portray a lot of pagan deities–but I do think that Krampus does both good and bad and this movie shows that but takes the bad up about ten notches. It shows us how commercialism and selfishness and trying to look perfect on the outside no matter what has hurt us. Rest assured, the commentary is there, but it really is a story about survival and families coming together after trying to rip each other apart. So get your cocoa and a cozy blanket and get ready for a ride!
Three seems like a good place to stop, but it also feels a little weird to end on such a dark note so I will also add a couple of new-to-me movies we've caught this year. LoveHard on Nextflix, while very formulaic, was cute and enjoyable. Single All the Way was, again, formulaic, but you still rooted for the ending we all knew was coming.
A few others I will be re-watching again and again:
Klaus
A Christmas Carol (Guy Pearce as Scrooge)
Last Christmas
Elf
Also, if my favorite sitcoms are doing a Christmas Episode, I am here for it! Loved both, Ghosts BBC Christmas Special and Ted Lasso's Carol of the Bells Christmas Special!
Tell me some of your favorite holiday or holiday-ish movies or shows you can't miss each season!