One of the fundamental truths of any creative endeavor is that no matter how clever the idea, someone has been there before. From Romeo & Juliet to West Side Story (forbidden love), and from Twilight to Fifty Shades (love triangle), it's not hard to come up with a classic story trope that's been reworked and given a fresh twist.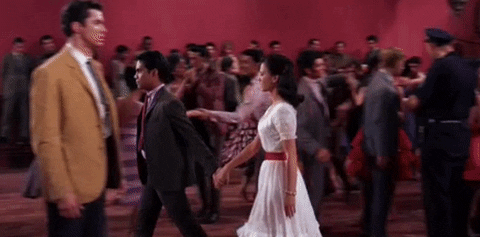 Most fiction, especially genre fiction, relies on tropes – those familiar plots or premises that we all recognize. In fact, one of the frequent complaints leveled at the romance genre is that it's too dependent on standard tropes, that romances are cook-book or boilerplate stories.
I don't agree with that criticism, and in this fantastic essay from the LA Review of Books The Consolation of Genre: On reading romance novels, Cailey Hall explains why. Ms. Hall is a PhD candidate at UCLA, and I'm going to quote her because I love the example she uses…
I like to think of romance novels as not dissimilar from sonnets. Both are constrained by certain expectations: 14 lines of iambic pentameter and a handful of possible rhyme schemes, on the one hand, and necessary plot points — the protagonists meet, their relationship develops, problems arise and are mostly resolved — on the other. Yet despite — or perhaps because of — these constraints, it is still possible to produce new, exciting, and even brilliant work within them.
The idea that there's freedom in discipline has always intrigued me, which may be one of the reasons I'm drawn to writing romance. The genre does have certain explicit expectations, so much so that if the story doesn't have both a central love story and a happy ending, it isn't a romance, at least according to the RWA (Romance Writers of America).
And to be honest, there are so many tropes in romance that I haven't yet run out of stuff to play with.
One of the reasons I've been pondering the idea of tropes is that my current project is apparently built around one of my least favorite. I say "apparently", because I had no idea the story was going in that particular direction until I was about 1/3 – maybe 1/2 – of the way through the rough draft. I'm typing along and suddenly realize…
Well shit. This is one of those Sneaky Hero Who's Operating Under False Pretenses stories.
You know the kind I mean? The kind where the hero goes to a small town to shut down the hospital because it's been bought by a Giant Evil Conglomerate, and then falls in love with the hospital's medical director. Or thereabouts.
I hate those. The duplicity drives me nuts.
In my current project, the basic premise involves a missing magical object, one that our hero has been tasked with finding. Our other hero knows nothing about magic, let alone that his father came from a family of witches. Sneaky Hero spells his way into Naive Hero's house, and shenanigans ensue.
I have no idea how I'm going to handle the big reveal, because I'm already mad at Sneaky, but I'm not ready to change the story, either. Maybe tropes are like kids….you like them better when they're your own.
The other thing about tropes that makes them fun is that you can combine them endlessly. I've written an older woman/younger man story which is also a vacation romance (King Stud), and Irene and I took a spin through Beauty and the Beast as the basic template for Vespers, then added a splash of opposites-attract.
Between the Sheets is a fake-romance-becomes-real and a vacation romance story, and Aqua Follies is a vacation romance with a healthy dose of the-love-that-dare-not-speak-its-name. I actually took a class on how to use tropes to build stories, and it resulted in The Secret of Obedience (twins, college angst).
In case you're wondering, here's a list of romance tropes assembled by bestselling author Mindy Klasky. This isn't a comprehensive list, by any means. If you want more ideas, check out the one put together by Jill Williamson on the GoTeenWriters blog.
So many tropes! Too many ideas!!
Do you have a favorite set of tropes, either as a reader or a writer? Is there a story trope you'd like to see more of? Leave me some inspiration…