Hello my friends. Last time we talked it was April 2, 2020 and we were fresh into the lock down–at least compared to where we are today. I don't know about you, but twenty odd days later and this is starting to feel a little more normal for me.
Not a lot has changed, except just getting use to things, I suppose. Still go to the store all masked-up, still get excited to find things that I used to take for granted. Still debating about saving as many pennies as we can versus getting take-out from our favorite restaurants. Still watching all the shows, and yet, some how not. Still not sleeping as well as I should be, but the nightmares aren't as often as they used to be. Still vacillating between rolling my eyes at thew news and screaming at the TV–or just shutting it off and taking it in small doses through articles online.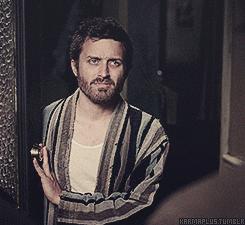 So I hope you too are finding a new rhythm in this apocalypse. I realize it's about time for me to go back to the store to replenish our food and I'm not exactly excited to do that. I sort of understand the bulk-buyers as much as I sneer at them. You don't want to have to keep going back but you don't want to be an asshole either.
Anyway. Last we talked I'd told you I was reading chapters of my apocalyptic book, WORLD OF ASH, and I still am. We're on target to finish next Thursday so you have time to catch up and join in. I'm going to link the chapters below and the ways you can watch and listen.
Chapter 1 Facebook
Chapter 2 & 3 Facebook
Chapter 4 & 5 Facebook
Chapter 6 Facebook
Chapter 7 & 8 Facebook
Chapter 7 Instagram
Chapter 8 Instagram
Chapter 9 Facebook || Instagram
Chapter 10 Facebook || Instagram
Chapter 11 Facebook || Instagram part 1 || Instagram part 2
Chapter 12 Facebook || Instagram
Chapter 13 Facebook || Instagram part 1 || Instagram part 2
Chapter 14 Facebook || Instagram
Chapter 15 Facebook || Instagram Part 1 || Instagram Part 2
Chapter 16 Facebook || Instagram
Chapter 17 Facebook || Instagram
Chapter 18 Facebook || Instagram Part 1 || Instagram Part 2
Chapter 19 Facebook || Instagram Part 1 || Instagram Part 2
Chapter 20 Facebook || Instagram
Chapter 21 Facebook || Instagram
Chapter 22 Facebook || Instagram
Chapter 23 Facebook || Instagram Part 1 || Instagram Part 2
Chapter 24 Facebook || Instagram
Chapter 25 Facebook || Instagram
Chapter 26 Facebook || Instagram
Chapter 27 Facebook || Instagram Part 1 || Instagram Part 2