As artists we like to think our work is important. It doesn't matter what your media is, you want your art to reach people, bring them some joy, provide some entertainment, no matter what that might mean for the consumer. I like to think of art as an escape and I do try to provide that when I'm writing. Probably why I like to write Fantasy novels.
As I've mentioned, my family went through some tough times in the last few months, beyond the pandemic. But even before that happened to us, we were dealing with the pandemic just like all of you. Trapped at home, feeling weird doing normal things like going to the grocery store or getting take-away, letting the days run into each other. And of course, a small bummer was that all of our shows were out of production for months, so we didn't even have that as an escape.
Then the shows came back! Places were able to let production companies get back to work and we were all promised new content! Huzzah!
But, oof. What a disappointment so many shows were! What I couldn't understand was how so many–SO MANY–shows decided to lean into pandemic and incorporate it into their stories. Like. WHY?
I know at the beginning of the pandemic it was still kind of novel; plenty of us were relatively untouched by it and sales of apocalyptic and post-apocalyptic books spiked. People were watching those kinds of shows and movies. It was like hair of the dog, right? Let's see how much worse it could be instead of just realizing you've been wearing the same pair of pajama pants for three days and have probably downloaded one too many food delivery apps for that free first delivery fee. I understood it. Hell, I even did a live-stream story time of World of Ash for my followers.
But after eight months of it, I was definitely past that point and ready for a real escape. I wanted some levity, some feel-good, some normalcy in my entertainment. But every show had the damn pandemic in it. Or fucked up politics (I mean, we definitely had plenty of that too, right?) Even sitcoms, which should be a completely safe space for some stupid, predictable humor, had the pandemic in them. I mean. Shows that never mention real current events or who the real-life president still had the pandemic in their storylines. WHY? (I will make an allowance for Prodigal Son–they mention it, but skipped it. Like, the characters went through "quarantine" but we didn't have to go through it with them. That wasn't so bad.)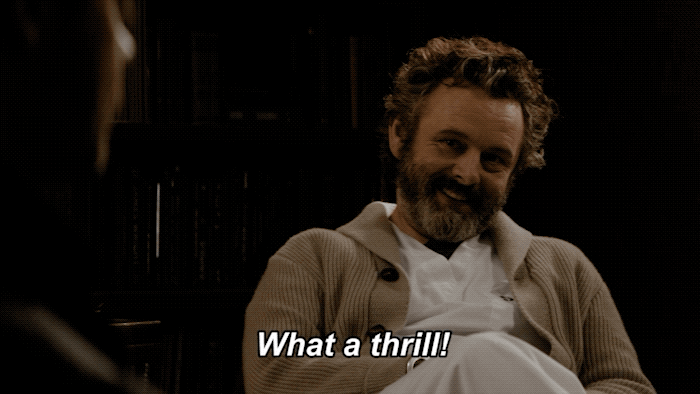 Then my world blew up personally and, when I had some precious time here and there to sit for a minute and check out, I was desperate for real, light, easy escape. I didn't want to be reminded how ugly the world was. I didn't want to watch someone have their world taken away from them. I didn't want to see what I could see out my window on my screen. That's not an escape. That's rubbing salt in the wound.
I don't actually remember a time where I needed something like books or TV to distract me from actual disaster. The last few months of 2020 were the hardest months of my life, so it was the first time where I looked at my sources of entertainment for some help checking out, even if just for an hour here or there. When I say I want my books to provide readers a little escape, I'm thinking of escape from every-day life. Something different. Something fun and dangerous but safe.
I've never thought about how someone might be going through the darkest part of their life and my books helping them escape, even if just for an hour or two. Now. I have had readers reach out to me with notes about how my books did just that for them and it really touched me. I don't think about that when I'm writing because, let's face it, that's a lot of fucking pressure to put on yourself. So I just write the story I'm gonna write and hope someone enjoys it. If it turns out it helps them through a dark or terrible time, I am so grateful.
And I needed that myself. I couldn't really read. That seemed to ask too much of my brain. I was lucky and fellow Scribe, Lyra, had a WIP that she wanted beta'd and it turned out to be a light-hearted escape with drama I could mentally manage. It was a nice escape into a part of the country I'd never seen and there were no pandemics or politics. But TV? Movies? Nope. So, at the suggestion of my dear mom, I tried Psych.
So light-hearted. So funny. So vanilla but entertaining. A buddy comedy that's not really about cops. It's even set in the next county over from me. Yes, there's plenty of murder in it, but it's cozy murder mysteries, not blood and gore and terror. It was exactly what we needed–true escapism. Even the drama aspects weren't too much to manage. We could watch an episode or two and feel our anxiety levels evening out. We could turn our brains off and unwind from terrible days so we could go to bed relaxed.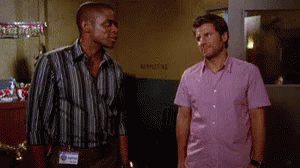 Realizing how little in the way we have of these kinds of shows anymore, Psych, The Librarians, Veronica Mars, Buffy, is disappointing. I don't mean you can't stream these older shows, I mean we don't have anything like it now and these shows keep getting cancelled, even if they're popular–good sitcoms are also axed left and right while trite and annoying ones are allowed to be renewed again and again. There is a glut of drama out there, for sure. But we also need shows that don't ask too much of us. Light romance, extremely light drama, enough gentle comedy, all neatly tied up in a 44-48 minute bow.
There were times where I worried my Matilda Kavanagh Novels were too basic witch, too light, too quick. But I wrote them because they were fun for me. I enjoyed the episodic nature of the series–each book can be read on its own but there are over-arching stories tying them together as a series. I liked that the characters didn't ask too much of me. Yes, there are some darker themes and Big Bads, but there's a lot of fun and silliness in them too. I needed that and maybe, sometimes, you do too.
Art as escapism is as important, I think, as art as a statement. I hope, when we get on the other side of this, we get back to some fun escapism again. Not everything has to be high brow drama or slap-stick comedy. There's some middle ground and I hope more TV and Movie writers and producers remember that.
I will say, since we've gotten to the other side of our ordeal, we have been able to give other, newer shows a chance. If you haven't watched Bridgerton, I don't know why. And I'm giving big kudos to Resident Alien because Allan Tyduk never disappoints and it is really, really funny.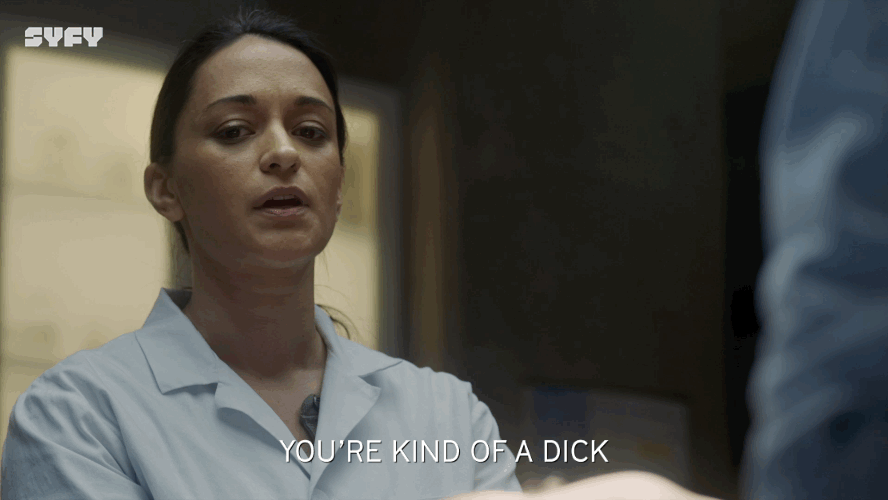 And just one last comment. Can the new trope of the dead wife as the set up for the widower's story please stop? Legit, there are at least 3 "sitcoms" with that plot on right now.
Anyway. What shows, movies, or books are your go-tos when you need an escape? Are there any out there that got you through a tough time?