The other night I took part in an author panel for the ConTinual: the Con that Never Ends Facebook page and the topic was beach reads. Since it seems like we'll actually be able to go to the beach this summer – even those who don't live near one because travel is opening back up – I thought it would be fun to share ideas about what makes a good beach read and maybe suggest one or two.
When I say "beach read", what kind of book do you think of?
Tbh, my own definition is fairly broad: books that have words strung together in sentences. (That'd be all books, lol.) Maybe it comes from having attended the University of Hawaii, where it's possible I lugged nursing textbooks onto the sand to "study", but I'll read just about anything on the beach.
Elaine Pagels The Gnostic Gospels? Yup. Read that one on the beach. I'm weird.
Having done this panel, though, I know some of you have higher standards. The general theme of our discussion was that beach reads should be both low angst and escapist. Fluffy, if you will. Or if not fluffy, at least not so demanding that you can't put it aside when it's time to take a dip or to order another one of those little umbrella drinks.
Based on the (highly unscientific) panel, I can confidently say that the best Beach Reads fall into a handful of categories. Ymmv, but here's what I learned, along with a suggestion or two for each one…
Romance!
My first suggestion in the Romance category is Totally Folked by Penny Reid. She's a fantastic writer and a very cool person, and while I haven't read all of her books, this one looks like fun. I'm always here for intelligent characters acting naughty and falling in love. (lol!) Totally Forked doesn't come out until July 20th, which'll be great timing for a late summer getaway!
For those of you who like historical romances, I can absolutely recommend The Labours of Lord Perry Cavendish by Joanna Chambers. It's actually the 4th book in her Winterbourne series, but it's the first featuring a pair of side characters from the earlier books, so it reads like a stand-alone. If you're intrigued by the idea of a Regency cinnamon roll hero falling for a fussy artist, this is your book!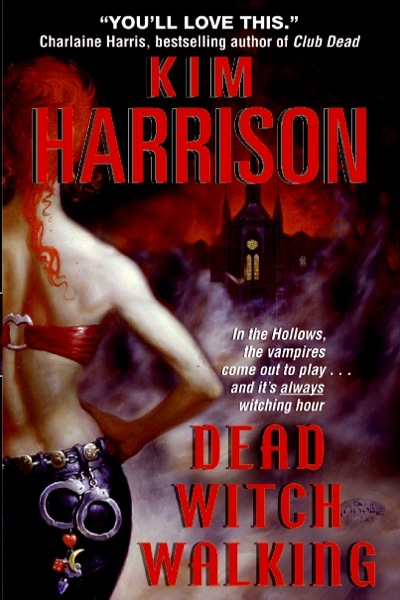 Urban fantasy!
Urban fantasy series make good beach reads because they definitely take you to an altered version of reality and they're spooky but not too scary. Tbh I haven't stumbled on a new UF series in a while, so I'm going to recommend a classic of the genre. The Hollows series by Kim Harrison features the witch Rachel Morgan and a whole host of other paranormal creatures. The worldbuilding for the series is complex and interesting, and I'm still angry about a certain death which tells you how real these characters are to me. Highly recommend!
And while we're at it, my fellow Scribe Shauna Granger writes urban fantasy-adjacent stories. Check out her Elemental books or her Matilda Kavanaugh series, because girlfriend knows her way around the paranormal and her books are a whole lot of fun!
Mystery!
Are you into podcasts? One of my favorites is Shedunnit, by Caroline Crampton. She's a huge fan of Golden Age mysteries, books that were written between WW1 and WW2. (Think Agatha Christie and Dorothy L Sayers and other authors of their era, and you'll be right on.) The podcast slices and dices all angles of those Golden Age books, and I generally end up hitting Amazon or Powells Books after each episode. (lol!)
Somehow I managed to get to a fairly advanced age before reading my first Lord Peter Wimsey book, and I regret not having started before now! Whose Body is thoroughly entertaining, and an excellent introduction to both the character and to the Golden Age sub-genre. I also really liked Patricia Wentworth's The Black Cabinet, because her language is so good and the characters are so vibrant. Spend your vacation getting busy with the classics!!
Horror!
Okay, so, is there a better time to read a Stephen King novel about a beach then when you're actually on a beach? I don't think so. (lol!) I'm too much of a wimp to read Stephen King any time, anywhere, but for those of you who are braver, Duma Key is an excellent choice…especially if you happen to be on a beach in Florida.
(And fwiw, my fear of SKing stems from having read The Shining while living in a big old house with lots of shadows and creaking floors and whatnot, during November when the sun sets before 5pm. This was in 1980. I promised myself I'd never do that again, and I've kept that promise!)
So there you have it! Books I've read, books I'm going to read, and books I'm terrified of reading. (lol!) I hope you have plans for a vacation this summer, and even if it's not on the beach, that you'll have some time for a relaxing read!
Leave me a comment with your favorite beach read. I'm always up for suggestion!!
And fyi, click HERE to check out the ConTinual Facebook page. There are all kinds of panels and discussions about books & reading, and while our beach reads panel isn't up yet, there are lots of others worth watching.