Here's a fun fact most of you probably already know about me–I'm a champion procrastinator. I developed a knack for procrastination in high school, then majored in it in college, pulling papers and midterms and finals out of my you-know-what like it was my job. Sure, cramming sucks, but doing things ahead of time like a responsible human means you have to give up essential pastimes like reading, watching TV, spending hours on YouTube, going down Wikipedia research holes, and googling infinity Nic Cage gifs.
Procrastinators, you know what I'm talking about.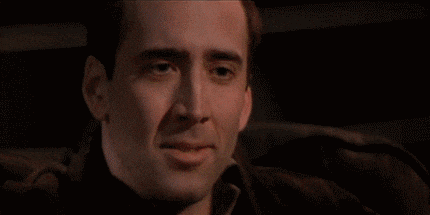 But here's another fun fact: you can't write and edit an entire book in one night. As a writer, I've had to learn to actually manage my time to some degree. But no matter how good I am with my time, it never seems like enough, and when deadlines come knocking, it always feels like a mad rush to get things done. As I fight through that latest push, here are my tips on surviving any deadline with sanity intact.
Don't stop moving! It can be really tempting to plunk your butt in your chair and glue your face to the screen and stay that way until…whenever your thing is due. But try sticking to whatever your normal workout routine may be–exercise has been proven to raise endorphins, lower stress, and improve sleep (even if that doesn't happen until 3 am). If a sweat sesh isn't in the cards, taking a break for a five minute walk, a quick stretch, or a few jumping jacks will bring blood flow to your brain and improve concentration.
Put things in perspective. I have a pretty vivid imagination, which means when my anxiety gets out of control I start picturing really extreme worst-case-scenarios that are totally unrealistic. Sometimes, thinking through the real-world consequences can be calming. If I don't turn in my manuscript on time, will I die? Nope. Will a surprise meteor destroy life on Earth? Doubtful. If you can't talk yourself down from a cliff, try to figure out who will. My husband and my literary agent are both pretty practical people. Now, whenever I start to spiral I've learned to reach out to them for realistic advice and feet-on-the ground guidance.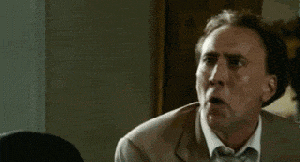 Separately yourself from distractions…by force if necessary. So y'all know about my smartphone addiction. Add to that a seasoned procrastinator's ability to turn anything into a distraction, including but not limited to Netflix, Hulu, Wikipedia, Buzzfeed, E! News, etc. I've now downloaded apps to my phone, my laptop, and my desktop computer that separate me from my addictions. Figure out what your fix is, and nix it.
Stay fueled, but be smart about it. Snacks and beverages and regular meals are a must. But as someone who has done their fair share of bingeing on coffee and Trader Joe's Key Lime Tea Cookies while on deadline, I cannot recommend it. Sugary drinks, treats, and caffeine might feel like boosts in the moment, but once the roller coaster goes the other way you'll inevitably start to feel worse. Healthier fuel, like fruit, popcorn, sparkling water, and the occasional square of dark chocolate will serve you better in the end!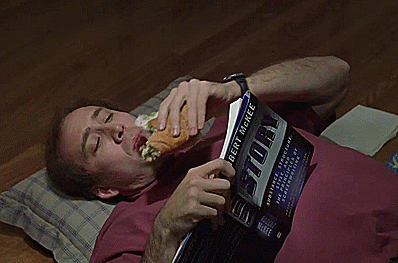 Take breaks. This one is really hard for me. When I'm on deadline I tend to feel a lot of guilt for "neglecting" my work. But I've learned that taking genuine breaks (not #3 breaks) does wonders for my productivity. Just make sure it's relaxing, reviving, or reinvigorating. My favorites are a brisk walk with the dog, a bubble bath, or a few chapters of a book outside my genre (I'm partial to Regency romance!)
Give yourself a break. You're doing something impressive and amazing and hard! Don't forget everything you've accomplished, are accomplishing, and will accomplish. Be kind to yourself–you deserve it.
You can do this! I promise.