This Tuesday marks just one week until my debut novel, AMBER & DUSK, hits shelves! I couldn't be more terrified thrilled to share this book with the world, but with that release day on the horizon I've been thinking a lot about the road that got me here. When I first started on this crazy journey to traditional publication, I had no idea what I was getting myself into. But if there's anything I've learned along the way, it's that nothing happens over night, and the only real secret to success is perseverance. So–just in case it's useful to any of you out there pursuing your own traditional pub deal–here's how I got from scribbling story ideas in the margins of my college notes to seeing a real live book on shelves.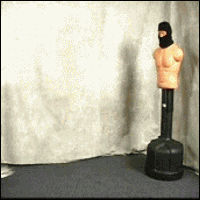 I've written my whole life, but it never really occurred to me that I could be a writer until near the end of undergrad. I started fiddling around with half-baked story ideas, and even wrote about 20k words on a very bad novel, but wasn't super serious about it. The year after college, when I was living outside of D.C. and bartending 50+ hours a week while sending my resume to every non-profit in town, I bonded with my roommate at the time (erstwhile Scribe Emmie Mears) who was writing pretty seriously and beginning to send their work out to literary agents. I didn't even know what a literary agent was, but a spark ignited inside me. What if this was something I could do, like for real? As a job? As a career?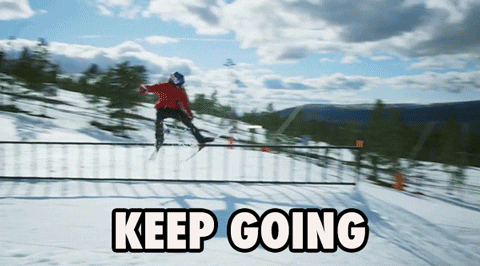 In 2011, I moved to London where my fiancé was finishing grad school. My visa meant I wasn't going to be able to work for at least 6 months, so I made a challenge to myself–treat writing like a job, and see if I could really do this. And so, 7 years and change from today, I started writing seriously. Buoyed by delusions of grandeur, I gleefully penned my first few short stories, and then I wrote my first novel, a deeply derivative YA fantasy set in a mythical Ireland. But it was my first novel! I had arrived! Visions of sugarplums (or more accurately, six-figure book deals) danced in my head. I sent out a deluge of query letters full of vague stakes and rhetorical questions (for a primer in how not to write a query letter, see below). I got back a corresponding torrent of form rejection letters. 
I am seeking representation for my young adult fantasy, DARKLING, complete at 88,000 words. DARKLING is Lloyd Alexander meets Holly Black, rooted at the crossroads between the contemporary world and ancient Celtic mythology.
Kyla didn't ask for uncontrollable dark power for her 16th birthday. She got it anyway.
Orphan Kyla Quinn has built a happy, ordinary life–her biggest worry is whether the track star will ask her to prom. But when she ignores a headache in favor of a night of dancing, Kyla unwittingly awakens her hidden powers and blasts her carefully constructed normalcy to pieces. Guilt-ridden and haunted by memories of that night, Kyla spirals into a self-destructive depression.
In a last-ditch effort to save Kyla's sanity and soul, her guardian moves them both to an Irish country retreat. In the land of her ancestors Kyla discovers that her destructive power is mysteriously linked to a fallen race of long-forgotten immortals known as the sidhe. Her very life hangs in the balance as she seeks the truth of her identity hidden deep within the myths. Will fickle warrior-prince Tam help her find the answers she needs? Or will he betray her to the shadowy figures stalking ever closer?
I had such unwarranted high expectations, and received only rejection in return. Little did I know, that would be the name of the game for the foreseeable future. I sometimes wonder–if I had known how hard the road to traditional publication would be, would I have stuck with it as I did? I like to think so, but sometimes I don't know.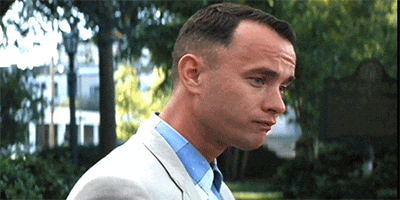 I'm still not sure what made me jump back in the saddle. But I did. I participated in my first #NaNoWriMo, and wrote the precursor for what would be my second novel, BLOOD KING, a YA urban fantasy set in London. I queried it through 2013 and early 2014, with no better results. After nearly two years of querying two different books, I hadn't gotten so much as a partial manuscript request from an agent.
I then wrote my third novel, REVERIE, a YA genre-bender set in a futuristic world where dreams were banned. After several months of unsuccessful querying, I was fortunate enough to be accepted as an alternate in #PitchWars 2014 (the following year, they nixed alternates, so this still seems incredibly lucky to me). My pitch received positive attention, and I received my first partial and full manuscript requests. After an R&R (otherwise known as a Revise and Resubmit) that took me nearly 6 months, I finally got an offer of representation from an agent. In May 2015, I signed with my amazing agent Ginger Clark.
It felt like such a big step forward. And it was. But despite all the times I'd told myself, "If I can just get an agent I'll be happy," it turned out signing with an agent was just the beginning of a new road, and not its end. After more revisions, we went on submission with REVERIE. While the feedback was positive, no one wanted to take a chance on it. We went on a second round of submission early 2016, with similar results.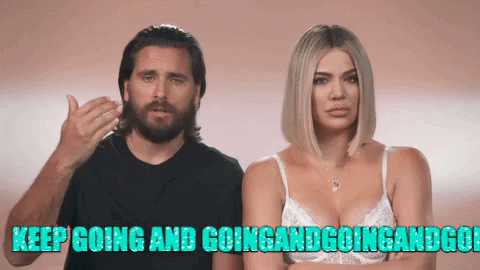 Autumn 2016, we went on submission with my fourth full length polished manuscript, AMBER & DUSK. No dice. I'll be honest–this was the first (and hopefully last) time I seriously considered quitting writing for good. After 5+ years, four novels, countless short stories, and about a million bad words, I just didn't think I could handle the soul-bruising stream of rejection anymore. I felt like I was pouring my heart into these books, and industry professionals either couldn't tell or didn't care. It was starting to hurt,and I didn't think I could take it.
In early 2017, we got the news that Scholastic Press wanted to acquire AMBER & DUSK. I remember missing a call from my agent, then seeing a text from her that read, "GO CHECK YOUR EMAIL." I broke out in full body shakes and had to sit on the floor for a while. But it was finally happening–my book baby was going to be on shelves! I was over the moon.
And I still am. But just like signing with an agent, publishing a book wasn't the end of the road. In fact, I'm quickly beginning to realize it's the very beginning of a whole different road, one that will hopefully be much longer than 7 years (albeit with a little less rejection along the way).
I know a few authors who published the first novel they ever wrote. I even know a few who got there with their second. But nearly every other author I know with a traditional pub deal has a story very similar to mine–3, 5, 7 or even 10 trunked manuscripts and years' and years' worth of rejection. And on the flip side of that, the only writers I know who didn't someday fulfill that dream are the ones who gave up. 
So carry on, my wayward sons and daughters.
Questions? Comments? Condolences for my wasted youth? The comment section is always open!