I know, I know, fellow Scribe Liv just wrote a post about New Year's resolutions. But it's that time of year when we all look back on the old year and welcome in the new, and I've been doing a fair amount of reflection on the things that have served me that I want to welcome along with me, and how to say goodbye to the things that didn't.
2018 was a big year for me! Most notably, it was my publishing debut year. That came with a lot of incredible firsts for me. My first glimpse of the cover artwork for my book, which coincided with another big landmark–my 30th birthday! I signed nearly twenty thousand copies of the book for a total of six (!!!) different book subscription boxes, and then had to keep that fact a secret for nearly six months. I got my first trade reviews, including my first run in with the dreaded Kirkus monster. I got my first glowing peer reviews, and then I got my first scathing peer review. I corresponded with my first "fans." I tried to ignore being tagged on social media for one-star reviews.
I laughed. I cried. I tasted each sugary high and bitter low and tried to savor them both, because they were all part of this crazy dream coming true at last. But now–just over one month after release–I'm looking into 2019 with a few new intentions, while also trying to bid farewell to a few old habits that are no longer serving me.
Overcoming the sophomore novel slump. Oh, friends. Let me tell you, the sophomore jinx is real. I'm not allowed to give any details about the book I'm writing yet, but I will say that it is breaking me. I was warned about this by friends, fellow writers, even my agent, and I'm ashamed to say I didn't believe them. "But I've written five-full length novels before!" I said, carefree and cocksure. "How could this be any different?"
Well, it feels super different. But I plan to keep reminding myself that this book begins with a first line, and ends with a last. I'm the same person who wrote my debut and all those other books before it, and that means that I've only gotten better than before. I have to keep trusting myself and my writerly instincts, and putting in the work until the thing is done.
Breaking up with my phone. Hi, I'm Lyra, and I'm an addict. It's gotten pretty bad, people. I feel like I'm constantly reaching for my phone in every spare moment, scrolling mindlessly through my social media feeds or swiping dully at Candy Crush or some other dumb games. I really really want to cut down on phone time, so if anyone has any genius tips or apps (ironic, I know) to help cut the proverbial cord, let me know!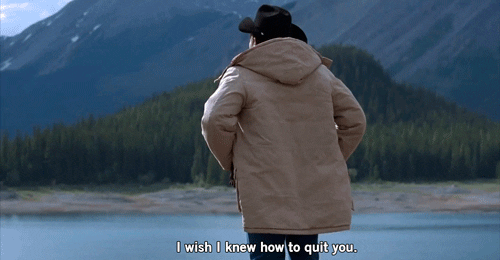 Inviting more ambient creativity into my life. Somehow, along the journey of turning my writing into a profession, I forgot how to create for fun. I used to draw, and sing, and write bad poetry, and read for pleasure. Now it seems like I'm either grimly plugging away at a book or story I'm trying to sell, or dicking around on my phone (see above) while watching Netflix. I want to pick up a pencil and doodle. I want to journal again. I want to try my hand at a Bob Ross tutorial. I want to join a choir. I want to write something no one else will ever see, in long-hand.
Sometimes I feel like by becoming a writer, I opened a front door of creativity but then closed all the windows. I want to open those windows again, to let some of that light back in.
What are your intentions or resolutions for the New Year? Let me know!