This weekend, here in the U.S., we celebrate Memorial Day. It is a day of remembrance, when we honor those who have made the ultimate sacrifice for their country; when we pay tribute to all the brave men and women who have lost their lives in armed conflicts over the years. Most of us know someone (or many someones) who we thank and honor for their service on this holiday, whether we spend the day itself visiting national monuments, leaving flags and flowers at cemeteries, or just spending time with those closest to us.
It may seem strange to honor fictional characters as well as real-life heroes, but I often think about the fact that literature and pop culture act as both mirror and tribute to the real world. Books, movies, and TV give us access to stories we might not otherwise be exposed to, and teach us lessons about ourselves and the world we live in. Through stories, we learn to be brave, to be selfless, to fight for the things we hold most dear, and to always stand up to injustice. We spend this weekend honoring and remembering real-life heroes, but here are a few of the most poignant and selfless fictional sacrifices in literature and pop culture that have inspired me also.
(No big spoilers for anything released in the last 3 years.)
Sydney Carton, A Tale of Two Cities
Sydney Carton is a brilliant but depressed drunkard, full of cynicism and self-loathing for his wasted life. He falls deeply in love for Lucie Manette, but she marries Charles Darnay, Carton's client and eventual friend who bears an uncanny likeness to Carton. When Darnay is imprisoned and set to be executed in Paris during the French Revolution, Carton smuggles himself into Darnay's cell and swaps himself for Darnay, ensuring he will be executed in his place. I was always deeply touched by this dissipated character who trades his own life for the happiness of a woman who could never love him.
"It is a far, far better thing that I do, than I have ever done; it is a far, far better rest that I go to than I have ever known.
Buffy, Buffy the Vampire Slayer
There were many sacrifices on this series *coughSPIKEcough* but none which brought on the waterworks like Buffy's death in Season 5. In order to prevent the hell-god Glory from murdering her younger sister in ritual sacrifice, Buffy realizes her greatest gift is her ability to die for her friends, her family, and ultimately the world.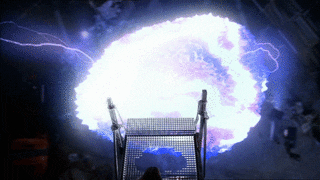 Hodor, Game of Thrones
In one of the most affecting episodes of Season 6, we finally learn the background and history of Bran's sweet but simple-minded ally, Hodor. When wights led by the Night King attack Bran's hiding place, Hodor bravely holds the door to save Bran, losing his life in the process. But his heroic gesture ripples through time and space, and we discover it was this harrowing event that broke his mind many years ago.
Donna Noble, Doctor Who
Donna had one of the most inspirational character arcs as the Doctor's companion, going from a spoiled and self-centered woman to a compassionate and empathetic time traveler. But when she develops near-godlike powers, she poses a threat to herself, the Doctor, and the world. Her mind must be wiped of all her memories with the Doctor, and all the growth and learning she did on her journeys. While Donna doesn't technically die, her mind, personality, and growth are all erased, returning her to the person she was before she met the Doctor.
Obi Wan Kenobi, Star Wars
Star Wars has a number of heroic sacrifices to choose from, but Obi's always struck me the hardest. In order to give his protégé Luke time to escape, Obi-Wan faces off against Darth Vader, ultimately letting Vader kill him. Obi willingly gives his life for the greater good, but Luke has to lose his friend, guide, and surrogate father in order to achieve his destiny, which is always a heartbreaking moment.
Lily Evans, Harry Potter
Another series with so many sacrifices to choose from! Yet the selfless sacrifice at the heart of these books is the one made by Lily Potter on the night Voldemort came to murder her infant son. Her willingness to die in Harry's place works such powerful magic that Voldemort cannot harm him. She saves her son's life, nearly kills He-Who-Shall-Not-Be-Named, and sets off one of the most iconic stories of our time, all with the power of a mother's love.
The Iron Giant
*deep breath* I'm getting a little weepy just thinking about this one.
A lonely boy meets an enormous robot who is being pursued by the military. As their friendship unfolds, Hogarth explains to the metal behemoth that he doesn't have to be the villain the army paints him as–he can choose to be a hero instead. So when a nuclear missile inadvertently hurtles toward their small town, the Giant says a heartfelt goodbye to his young friend before flying into the sky to intercept the bomb. He forces the missile out into space, and it begins to detonate, smiles and whispers:
"SUPERMAN."
Who are the heroes you honor on this Memorial Day? Real or fictional, let me know in the comment section below!