Your friend wrote a book. Or maybe your sister or cousin. Someone you know and maybe love wrote a book and that's amazing! You're so excited for them and proud they accomplished this Big Thing. So many people talk about writing or say they're a writer but never seem to have any concrete proof of it. But this person does! Amazing!
And they want you to read it.
Or maybe you got a little too excited and offered to read it for them. You love them and want to support them, so why wouldn't you offer or agree? Here's the thing. Maybe you shouldn't offer. Just because you're related or friends and you may have things in common, enjoy a lot of the same stuff, you might not enjoy their writing. Hopefully it's just a matter of taste and not a comment on their talent, but there's nothing so awkward as getting your hands on a loved-one's book only to realize you've made a mistake.
It's one thing to wait until said book is published and you've bought it–buying a book is definitely supporting it and you never have to get around to reading it to show that support. Sales are very important. But so are reviews, so you could just quickly spit out a general, "It was an amazing book! I read it in one sitting. You should buy it too!" review and look like the best friend ever.
But no, you offered to read it in a raw, rough draft form. Now you have to tell your loved one what you thought. But what if you couldn't get through it? What if it wasn't your cuppa? I'm not going to address if the work is "bad" because that's a whole different issue. This is about struggling with a book you're not enjoying.
The book I've been working on over the past year is a fairly dark book. I meant for it to be. I decided to have an MC with a skewed center of morality, who made choices based on what she wanted, not what she was expected to do. She is angry, betrayed, and ready for vengeance. It's heavy in a lot of places. But it's still fantasy with magic and mystery. So, if you're a fantasy fan and enjoy witches and magic, you might think it's right up your alley.
My mom thought so.
My mom is a big fan of mine and not just in the way moms are supposed to be, she has actually read every book I've published. But I don't usually give her rough drafts. Like most moms she just wants to tell me that she liked it and maybe proof read a little bit. But when you're a writer and you let your beta readers read your rough drafts, you're not looking for that kind of feedback. You need details, what worked, what didn't, why on both counts. What they thought about characters–did they hate a protagonist or love interest? Was the plot too confusing or too easy? Things like this. Yeah, we want to hear "I liked it!" but then we need the meat.
My mom is a fast reader. She's one of those readers authors love and hate. We spend six months to two years on a book only to have her read it in a day or two. It's awesome that reader can love and enjoy something so much they can't help but consume it, but also… slow down? I can't write that fast?
Well. A month had passed and she hadn't said one word. I don't like to nudge people. I tell friends and family not to tell me if they've bought one of my books because I don't want to wonder if they've read it and hated it and that's why I haven't heard from them. I'd rather think they're like me and yes, they bought the book, but like so many other titles, I was excited to buy it but it's been added to my very tall TBR pile. A very prestigious place to be.
But I finally asked her if she'd read it. Turns out, she'd gotten to about the half-way mark and stopped.
"It's too dark for me." She hadn't said anything because she thought that comment would hurt my feelings. When, really, since I tried to write a dark book (which I felt like I could push it farther), that was a compliment. It was a good note. It means I did accomplish what I was going for.
"The writing is good, but I don't think I'm in the right headspace for it."
Now, obviously it's a bummer she couldn't finish it, but that's okay. I have a book by an author I like and I've been reading it for over a year. A few pages here and there. It's a heavy book and it was too close to the current world-affairs so I had to put it down for a while. It doesn't mean the book is bad.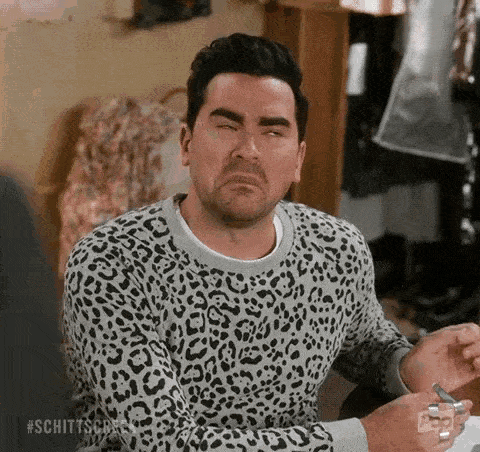 So your friend wrote a book and it didn't work for you but you gotta tell them something. You have to not be afraid to tell them the truth. So long as what you have to say is constructive, it shouldn't crush them. And if your friend can't take a note like their dark book is too dark for them to finish, then they're not ready for real-world publishing criticism.
Do not offer to read for a loved one if you're worried their ego is too fragile for real feedback, but also be ready with something substantial that they can take away.
I didn't think my book was too dark, one of my readers didn't either, one thought it was fairly dark and I was in a dark place when I wrote it (I wasn't), one enjoyed it but said they hoped teenagers weren't that dark, and one couldn't finish it because it was too dark. All different readers, all different takeaways on the same theme.
So your friend wrote a book and they want you to beta read it. Ask them what it's about, get some real details from them and decide if it's the kind of book you would have bought on your own even if you didn't know them. I offer professional manuscript critique services, but on my website I say that I won't take on genres I don't enjoy as a reader because I don't think I could judge them appropriately. You can say the same thing to your friend. "I think it's awesome you wrote a novel, and Space Opera?! That sounds great! But I'm not generally a fan of sci-fi so I don't think I'd be a good fit to read it for you."
Or, if you didn't know you wouldn't be into it, like my mom, until you got into it, just be kind and honest. Believe it or not, even explaining why you couldn't get through something can be very helpful.