Reboots. Returns. Revivals.
I'll be honest–these days it sometimes seems like I can't turn my head without seeing an advertisement for a new reboot or revival of an old franchise. Often, these reboots are of something that played an important role in my childhood or adolescence, and seem cringingly designed to play on my sense of nostalgia. From live-action remakes of Disney movies to newly diverse CW reboots of 90's television, it can seem like the only new movies and TV shows getting made these days…are old movies and TV shows.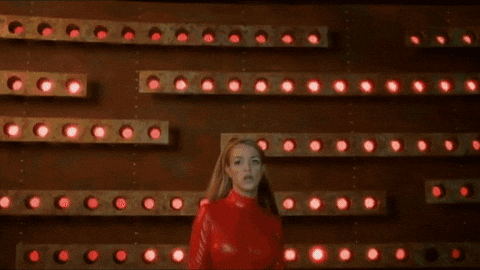 As a writer, this sometimes strikes me as short-sighted. After all, there are so many amazingly talented authors, screenwriters, and playwrights out there writing original, creative, and often groundbreaking content that would be perfect for the big or little screen. But at the same time…sometimes these reboots really nail bringing an old storyline to a new audience. So with no further ado, here are my favorite reboots/revivals/returns from the last few years.
A Star Is Born
I know, I know, me and everyone else in the Academy. For me, though, this was really a high bar as far as comparison goes. I'm a big old movie buff, which means I've seen (and enjoyed, in different ways) both the 1937 and 1954 versions by the same name, starring Janet Gaynor and Judy Garland, respectively. (I have not seen the 1976 version with Barbra Streisand). I thought Bradley Cooper and Lady Gaga's rock-opera reimagining of the familiar story was poignant, inventive, and incredibly well acted.
Queer Eye
Full disclosure, I've never actually watched an episode of the original early-naughts version of Queer Eye for the Straight Guy. However, even without a comparison, I think 2018's reboot of the franchise is nearly impossible to argue against. The newly minted Fab Five are just about everything this world needs: a group of queer, diverse, empathetic, thoughtful, kind, and playful men who bring joy, change, and self-worth to people's lives. If anyone who works in TV is reading this…more of this, please!
Mad Max: Fury Road
Mel Gibson, Shmel Gibson. I'd rather partake in this heart-pounding, feminist reimagining of a parched post-apocalyptic world, headed up by a prosthetic-wearing, shaved-head sporting, monster-truck driving Imperator Furiosa (played with aplomb by Charlize Theron). Bonus points: every still this movie looks like it could be a poster.
Roswell, New Mexico
Oh, I had my doubts, not least of all because the original show wasn't very good (sorry!). But with the 2019 reboot, Liz is a scientist, the daughter of undocumented immigrants, and Max is–well, Max is very attractive. All joking aside, while the reboot is not without flaws, it does a much more thorough job of placing an alien invasion storyline amid the real-world xenophobia of modern America.
Ghostbusters
From the moment they announced an all-female reboot of this beloved classic, I knew I was all in. And I was not disappointed. Featuring some of the funniest ladies in comedy–Kristin Wiig, Kate McKinnon, Melissa McCarthy, and Leslie Jones–and the welcome eye candy of Thor himself (sorry, can't think of him any other way) this reboot did not disappoint. Ghosts, occultists…I can't really say more without giving spoilers. Just trust me, hilarity ensues.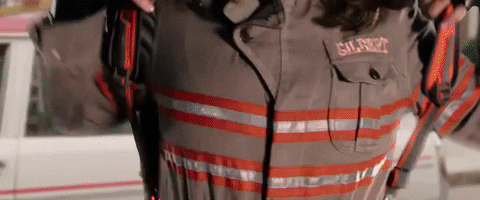 And that's just a few of the reboots/returns/revivals, past and present. What are your faves, or ones you're looking forward to? Personally, I'm really excited about Disney's reboot of Mulan, and Amazon's Lord of the Rings TV series!