My forthcoming novel DIAMOND & DAWN (AMBER & DUSK book two) was not only the first sequel I ever wrote, but it was also the first book I wrote under contract–meaning the manuscript wasn't written at the time my publisher decided to acquire the novel. I'd written five complete, full length novels at the time I signed the contract, so I wasn't really worried about the fast turn-around and bracing revision schedule my editors requested.
I maybe should have been.
I wrote D&D from scratch to relatively polished in the space of 4 months, over the holidays no less (and I am NOT a fast drafter). I completed the first revision in three weeks, which included cutting over 20k words and restructuring the entire manuscript. The final revision had to be finished in one week, earlier this month. And that's when I realized I'd been on deadline for the better part of 6 months!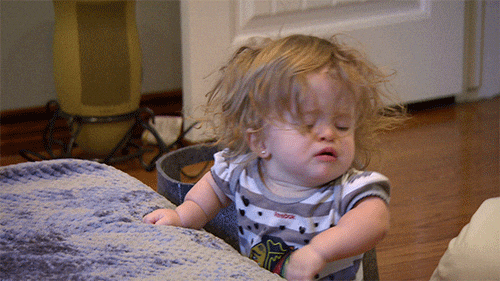 Part of me wanted to jump right in with a new plot bunny I had simmering on the brain. Another part of me wanted to sit on the couch and do literally nothing for the foreseeable future. I confess, I opted for option number 2! For the past week or so, I've tried my best to refill the well, with good books, interesting TV, and a few high-profile movies. Here's what I've been doing to refresh my creativity!
The Magicians, FX (available to stream on Netflix)
Okay, I am officially this show's new #1 mega fan, and I can't stop talking about it to anyone who'll listen (and even those who won't). I watched Season 1 when it came out a few years ago, but wasn't blown away. I more or less forgot about it until I stumbled across Season 2 on Netflix, and then…I couldn't stop watching. People, this show is weird AF, and I love it so much it's hard to put into words. It's like Harry Potter had an R-rated baby with Narnia, and then that baby got stuck in a time loop and maybe did some drugs. No, I'm not making any sense. Yes, you should watch it anyway.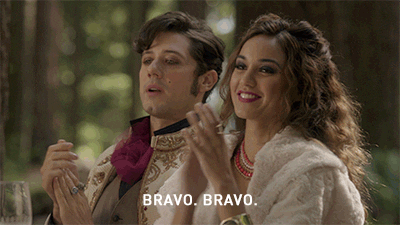 Enchantée, by Gita Trelease
I heard of this novel sometime around the release of A&D, and automatically had an attitude towards it based on some superficial similarities to my own book. But I'm truly glad I wound up picking it up! Ms. Trelease has crafted a vibrant, romantic, brutal vision of peri-revolutionary France, complete with magic, love, idealism, glamor, and even hot-air balloonists! I devoured this book like candy, and would absolutely recommend it to fans of YA, history, and fantasy.
The Umbrella Academy, Netflix
Everyone on Twitter was talking about this show, so I decided to give it a whirl. I finished the season, but if I'm honest, it wasn't my favorite thing in the world. I enjoyed the premise, some of the off-beat elements of the world, and a few of the characters (I'LL DIE FOR YOU KLAUS). But I anticipated nearly every twist in the plot, and had a hard time connecting with several of the character beats. I'd download the soundtrack, but I probably won't watch Season 2.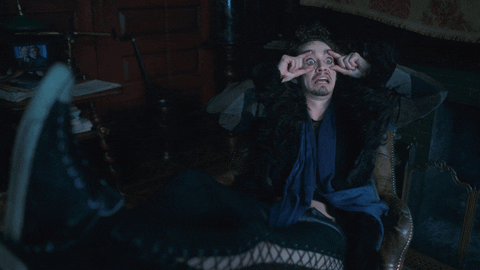 Vanity Fair, Amazon Prime TV
I'm only a few episodes into this one, so I can't speak to its entirety. Now, I love the 2004 Reese Witherspoon version of Vanity Fair as a guilty pleasure–it's ridiculous and over the top, but the costumes are fantastic and Witherspoon is a delight as a truly wicked Becky Sharp. This adaptation takes a different tone. This Becky Sharp is still smart, ambitious, and cunning, but the creators of this show give us a much better sense of Becky's milieu–the social stratification of her world that forces her to go to such lengths to take what she believes she deserves from people who loathes everything she represents. It paints her as, dare I say, a slightly sympathetic anti-heroine. I look forward to seeing how her character sharpens over the course of the series!
I think I've nearly reached the end of my self-enforced writing hiatus–today I had to fight the urge to open up a new document and start on that project (I stopped myself because I need to at least pretend to outline first). But I'm glad I took the time to refill the creative well–consuming new stories in every medium helps my brain look at my own work with fresh eyes!
What have you been watching, reading, or otherwise enjoying lately?