So this week's post is coming to you a little late thanks to a mild injury delay.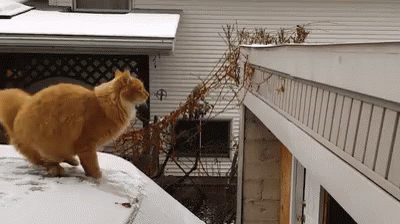 Yesterday, as I was doing something as simple as brushing my hair up into a ponytail, I felt one of my upper rips slip out of place. 
I know, sounds super weird right? If it's not something you've ever done it probably sounds bad. But it's not as bad as it sounds and yet is still pretty painful. Our upper ribs are in a pretty shallow divot in our spines so it's pretty easy for them to slip out. If you've ever felt the ache of a joint that needs to pop, it's like that, only you can't really pop it. Sure you could use a foam roller or twist this way and that to try to crack your back, but that's not really the same thing as being out of alignment and fixing yourself. You really need a professional for that.
As writers–and office workers–we're facing a keyboard, hands forward, shoulders rounding, for hours. Yes, we do try to be conscious of posture and we all know to get up from time to time and stretch and walk around, but not everyone is very good about that *cough*.
Even me. I'm married to a personal trainer, I know that back problems run in my family, so I am very conscious of my back and taking care of it and exercising regularly. But once, a couple of years ago, after marathon weeks of writing, I was bent over, pulling something heavy out of my oven and I felt a sharp pain in my upper back. When I stood up, I couldn't take a full breath without feeling a white hot shot of pain near my shoulder blade. I'd slipped a rib.
It's easy enough to get fixed, you just go to a professional chiropractor and get adjusted and everything realigned. It's still gonna be sore for a day or two but you better hope they can see you quick if you ever do it. Sitting around with this isn't comfy. It feels like someone is pushing on your back and every deep breath is painful so you have to hope you don't sneeze or yawn. Yeah, you just yawned. When it happens, you want it fixed immediately, even if that's unreasonable.
You know I participated in NaNo this year and if you've been following my posts you know I had taken a long break from writing before that so after NaNo I knew I needed to go in to be adjusted because I could just feel my back tensing, I had some knots I couldn't work out, and it was just time. 
But I put it off.
And yesterday my rib slipped out doing something so routine and simple.
So I couldn't sit at my desk to write a post. I couldn't pour over my outline that I was determined to work on. I swore like a sailor every time I sneezed as I waited for my 3pm appointment. And my chiro tsked tsked me when she felt how knotted and tense my back was. I hadn't been taking care of myself.
Yes, I get my workouts in. Yes, I watch my posture as I write. But there's more we need to do. There's probably more you need to do. We all need to remember that it is both okay and important to take care of ourselves while we're getting work done and while we're taking care of others. It's not selfish (and really, it's okay to be a little selfish from time to time), it's vital. You can't get other things done if even breathing causes you pain. 
So don't be like me. If you need a break, take it. If you haven't stretched, go stretch and try to do it every day. If you need a massage, damnit, get one. If you need to be adjusted, go. Just because we sit to work doesn't mean it doesn't take a toll on our bodies.